Im in the middle of organising my closet I decided I needed some inspiration. So I started to look up images of possible festival looks for the coming summer. My style has constantly changed over the years, and although im in love with fashion, im not so inthused with try-hard looks. I believe sometimes the best style comes from spuradical thought and stumbled upon items. I have to admit im a big fan of 90210, and outside of the programme I had no idea who the person that plays the character idie was. Welcome to Gillian Zinser. She's just as edgy as her character in the show, and she manages to mix both indie and grunge style to boho perfection. There's no doubt i'll be chanelling Miss Zinser this summer with her effortless take on rocker fringe, and the way she seamlessly mixes check and leopard together. I just have to get my legs ready now for those micro vintage cutoff's :) Back to the gym it is so!!!
Gillian Zinser, image via Knightcat images.
I have to admit im just a tad jealous of her outfit below. She manages to mix a check shirt with a leopard bag while stilll looking both poised and edgy!!! I salute you Miss Zinser!
Image via TSF images.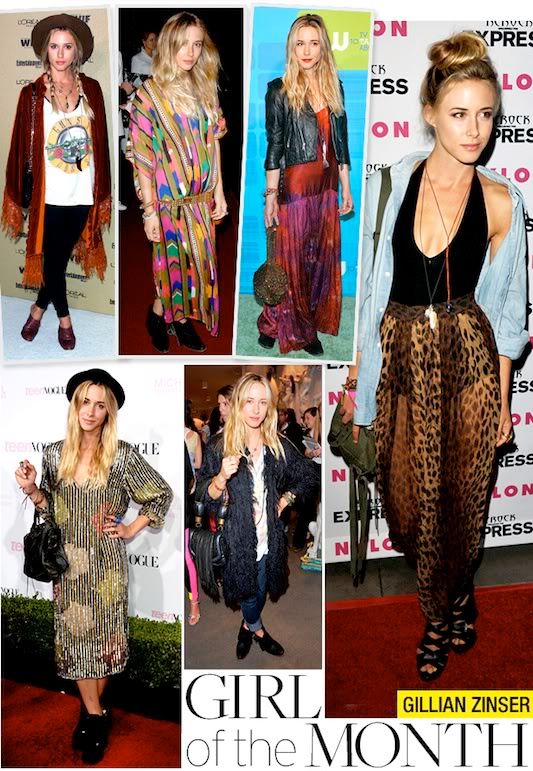 Image via becauseimaddicted.net